Welcome to the Podiatry Arena forums
You are currently viewing our podiatry forum as a guest which gives you limited access to view all podiatry discussions and access our other features. By joining our free global community of Podiatrists and other interested foot health care professionals you will have access to post podiatry topics (answer and ask questions), communicate privately with other members, upload content, view attachments, receive a weekly email update of new discussions, access other special features. Registered users do not get displayed the advertisements in posted messages. Registration is fast, simple and absolutely free so please, join our global Podiatry community today!
Sponsored Content: The Interpod Keystone for measuring supination resistance. Read about it

here

for more.

Dismiss Notice

Have you considered the

Clinical Biomechanics Boot Camp Online

, for

taking it to the next level

? See

here

for more.

Dismiss Notice
Dismiss Notice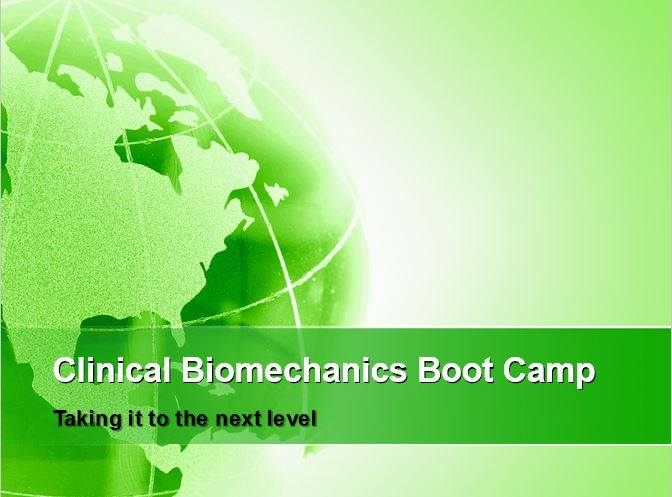 Have you considered the
Clinical Biomechanics Boot Camp Online
, for
taking it to the next level
? See
here
for more.
Dismiss Notice

Do you get the weekly newsletter that Podiatry Arena sends out to update everybody? If not,
click here
to organise this.
Privacy Policy
At Podiatry Arena we take matters of privacy very seriously. This is an outline of the information that Podiatry Arena collects, how it's used, and how you can opt out.
We invite you to c
contact us
if you have questions about this policy. You may contact us by email via the
contact us
form.
Logging Activity
Whenever you request a page through your browser, data such as your IP address, browser and version, operating system, date and time and the site from which you came are stored in a log file and/or database. Any search terms that you enter into the Podiatry Arena site search are also logged. This information cannot be used to identify specific individuals, and is only used for site administration, research and development, and anonymous user analysis. This information is kept on a secure dedicated server.
Email
Administrators of Podiatry Arena may want to send you email notices. If you do not want to receive these notices, you may disable this option via your UserCP.
Your email address will not be disclosed to any third party.
Cookies
Cookies are a technology which can be used to provide you with tailored information from a website. A cookie is an element of data that a website can send to your browser, and which your browser may then store on your system. You can set your browser to notify you when you receive a cookie. Doing this will allow you to decide on a case-by-case basis whether to accept cookies or not.
Cookies on this site are used for storing login information and statistical site-traffic analysis.
The information collected during the registration process for Podiatry Arena is used to contact members, customize content based upon user preferences, display member status, and display the date of a member's last visit.
Information collected in this process can also be used to prevent banned users from re-registering under a different username. The email address will only be seen by moderators and administrators. Cookies may be sent to your browser to enable automatic log-ins upon further visits, as well as for content customization.
Any data collected will only be used by us.
DoubleClick DART Cookie .:: Google, as a third party vendor, uses cookies to serve ads on your site. .:: Google's use of the DART cookie enables it to serve ads to your users based on their visit to your sites and other sites on the Internet. .:: Users may opt out of the use of the DART cookie by visiting the Google ad and content network privacy policy at the following URL - http://www.google.com/privacy_ads.html
Some of our advertising partners may use cookies and web beacons on our site. Our advertising partners include .... Google Adsense Commission Junction Clickbank Amazon
These third-party ad servers or ad networks use technology to the advertisements and links that appear on http://www.podiatry-arena.com send directly to your browsers. They automatically receive your IP address when this occurs. Other technologies ( such as cookies, JavaScript, or Web Beacons ) may also be used by the third-party ad networks to measure the effectiveness of their advertisements and / or to personalize the advertising content that you see.
https://podiatryarena.com has no access to or control over these cookies that are used by third-party advertisers.
You should consult the respective privacy policies of these third-party ad servers for more detailed information on their practices as well as for instructions about how to opt-out of certain practices. https://podiatryarena.com's privacy policy does not apply to, and we cannot control the activities of, such other advertisers or web sites.
If you wish to disable cookies, you may do so through your individual browser options. More detailed information about cookie management with specific web browsers can be found at the browsers' respective websites.
Contact Us
If you have questions regarding our privacy policies, or require assistance in opting out of our email lists, please
contact us
.